Partner with Chicago Torah Network. Inspire Generations. 

IN CASE YOU MISSED IT
For MP3's of the recent CTN Classes, click HERE.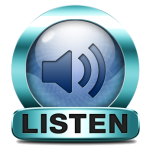 LESSONS FOR LIFE
A weekly discovery of its relevance and take home message. Click for Details.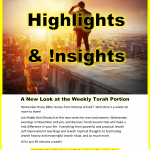 COMING UP AT CTN
"Spirituality in Everyday Life" Zoom Seminar. Click for Details.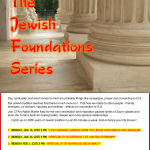 ABOUT US

Treat yourself to the most recent CTN mini videos of inspiration & insight, by Rabbis Moshe Katz and Doni Deutsch
<<<<<- – – – – –  – – – – – – – ->>>>>
For more inspirational 2-4 minute clips by the CTN Rabbis, click HERE.
Please note that due to Covid-19 all CTN classes and discussion groups are now being zoomed.
Please click on any of the images below to learn more about these upcoming CTN programs.

Looking to add insight, meaning and great new friendships into your life? Looking to keep that "Israel Spark" alive? To help it grow? Well we've got your back, with awesome Jewish growth opportunities taking place right in your backyard! Want more info? Email us. And together, let's keep that flame burning!
Join 1,973 other people and LIKE us on Facebook!
Got a couple of minutes? Learn more by watching these 2 short CTN videos.