As part of its ongoing effort to build a strong and dynamic Jewish future, CTN pays special attention to the needs of young Jewish couples, looking to get married and begin to build their Jewish homes and Jewish families. As Jewish tradition has emphasized for thousands of years, as important as synagogues and schools are, it is only through strong Jewish homes that Judaism is built and the Jewish future guaranteed.
Among the many programs we offer to Jewish couples, are marriage enhancement classes and seminars, featuring lectures and workshops by world renowned Rabbis and therapists. For information about upcoming events, or if you would like to host a Jewish couples workshop in your home for yourself and some friends, please contact us.
In addition, CTN's Director of Bridal Education, Esti Deutsch, has helped hundreds of Jewish brides of all backgrounds and all levels of observance, access the beauty and the depth of Jewish tradition over the past twenty years. Her presentation of Jewish teachings about the relationship between husbands and wives as well as the deeper meaning and traditional practice of the mikva, have helped many Jewish couples discover new levels of fulfillment in their marriage – personal as well spiritual.
If you or someone you know is a Jewish bride or wife, interested in exploring this beautiful tradition and enhancing your marriage, please contact Esti at esti@torahnetwork.org
What Jewish Women are saying about the CTN Marriage Classes: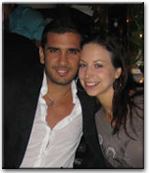 "I really did not know what to expect, since I did not come from a religious family. I was a little nervous about it, but Esti put me at ease immediately.  My husband and I very much cherish our relationship with Rabbi Doni and Esti. My Mikvah and wedding turned out to be very sacred and I thank Esti for her enlightenment."
Andrea Allouche
Registered Dietitian, Certified Diabetes Educator
---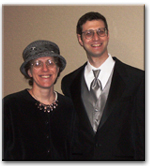 "I met Esti Deutsch at a time in my life when I was seeking more spiritual meaning; those beautiful, heartfelt conversations were the beginning of a wonderful friendship, one which has truly changed my life.
I had never meant for things to end up like this, of course. I was just going to try out the mikvah and see how it felt. But instead, I fell in love with Judaism and with the depth that it brought to my life."
Dr. Miriam Singer, M.D., Ph.D.
Physician, Dallas, Texas
---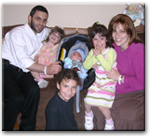 "A friend of mine suggested that I take a Jewish bridal class before I got married. This was the best advice I was ever given! I met with Esti a few times and she reviewed with me the beautiful Jewish philosophy of marriage. It was such a special way to begin our marriage; to know how our tradition values and guides us in marriage in such a holy way. Esti's warmth and passion for what she is teaching is contagious. I couldn't imagine a better wedding gift!"
Helena Cohen
Stay at Home Mom
---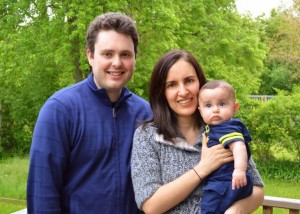 "I did not have a religious upbringing, so I did not have much Jewish education. Before our wedding … I met Esti. She was kind enough to teach me about Jewish traditions related to the wedding, mikvah and laws of family purity. I am so happy to have met her!! She was so wonderful and offered such great insights about marriage and relationships. I have been married for almost 3 years now and often still think about the things that she said."
Margaret Lozovatsky, MD, FAAP
Pediatric Hospitalist at NorthShore University HealthSystem
Physician Lead of Inpatient Epic Optimization Committee