Just finished day one and it's already beyond anything I could imagine! So grateful!
— Debbie Goodman Harris
JWRP MOMentum 2018 is happening .. and it's awesome already! This year in partnership with NCSY and RJLP, 37 Jewish moms are on a life changing trip to Israel, connecting to the land, to our Jewish values, and to each other.
Enjoy the highlights, pics and comments below, and see more on our Facebook page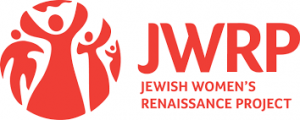 Monday:  Heard a really insightful talk about "The Power of Paradigm Shifts: Reframing our Thoughts and Words for a Happier Life" … Wow! The Tel Aviv Stock Exchange welcomes us by having the main trading board lit up in JWRP red! …  Ice cream on Rothschild boulevard  … History at the Independence Hall … Shopping at a street market … "Delicious welcome dinner and crazy dancing …
"Being with this group of powerful, amazing women who are all just so kind…we are all experiencing this together, it makes it even more special."
"The speakers were inspiring, warm and thought-provoking. Knowledge is power!! Let us not fear it, but embrace it and be the change we want to see…now we must dance!!!"
"What a start to this amazing journey – No sleep, spiritual overload, countless emotions, new friendships …"
Tuesday: Great talk on "Your Contribution to Jewish Destiny" … A Taste of Israel Advocacy by Tal Ben Shachar … Herzliya for dinner … off to Tiberias … Awesome, inspiring, holy midnight visit to the grave-site of one of the greatest rabbis of the Talmud, "Rabbi Meir, the Master of Miracles" …
"How many amazing things can you experience in one day!!!! Tel Aviv is beautiful as is the coast!! The arts center, the stock exchange, art fair, independence hall…tour guides and speakers with infectious pride and joy at the accomplishments of our 70 year old homeland. JWRP moms rock!!! Great time with everyone!!!!!!"
"Today, our tour guide took us from Tiberius (my grandfathers birthplace) to Tzvat. Just after telling us that strange and wonderful things happen in this place, she looks straight at me and uses a yiddish word that I have only ever heard my Bubby say. I started to cry. I later approached the guide to tell her and she said that in her career as a guide, she has never said this word and said that she too was surprised. She said this is the mysticism of Tzvat. Perhaps my Bubby was telling me that she is here..with me. She said "Mamala, look around and take it all in. You are home."
Wednesday: Mystical Tsfat (Safed) … Powerful talk: "The Kabbalah of Love" – life changing! … Gorgeous mikva and an amazing presentation about its holiness and importance … Shopping … more shopping …  We just witnessed an Israeli Patriot Missile intercept a Syrian Drone!!! We are safe and heading south to Jerusalem. We also arrived here the day after a number of earthquakes, but didn't feel any ourselves … On the way to Jerusalem … Yay!!!
"We make look happy but we're deliriously tired. Awesome end to day three!"
Thursday: First day in  Jerusalem, our home and our heart … Mount Herzl, honoring our sons who fell in battle protecting our country … One Family, getting to know the heroic mothers of those killed by terrorists … and The Wall … really no words to describe the feeling ….
"A wondrous day spent experiencing so many ranges of emotions, heartfelt prayers made, tears shed and memories made."
Friday: Two really impactful talks … Adrienne Gold's talk on Reclaiming our Dignity as Women resonated so deeply … and Rav Gav had us in stitches … but we walked away from his talk with a deeper and more comprehensive understanding of the specialness of Shabbos … Spent the afternoon preparing for the Holy day in the Holy City … Beautiful, soulful Pre Shabbat Concert … Blessing the Shabbat candles … we are so blessed! ….
"Jerusalem is magic, the emotion you feel is indescribable."
Shabbos: What a special day … it truly feels like Shabbos! Heard two of our most impactful talks – "Discovering the Real You" with Adrienne Gold, and Teaching our Children Values" with Nili Couzins. Lunch with great local families … amazing rooftop musical havdalah service to end the Holy Day, just feet away from the Holiest spot on earth!
"Being with this group of powerful, amazing women who are all just so kind…we are all experiencing this together, it makes it even more special."
Sunday: Massada … Camel riding … Bedouins in the desert …Dead Sea … A long, hot, fun day!  Back to Jeruslaem .. Beautiful dinner together and then … back to the Kotel for what for many of us was one of the most touching moments of the trip … celebrating our own Bat Mitzvahs, surrounded by newly discovered but so deeply connected sisters!
"What an incredible night with my soul sisters!! I had my Bat Mitzvah standing steps away from the wall! I feel so blessed and felt so much love from those surrounding me.'
Monday: Six Day War Museum … Just amazing … as they say, "any Jew who doesn't believe in miracles isn't a realist"!  Hard to believe it's ending … packing … the last few hours in Jerusalem … dinner, dancing and so much love at our closing event … It's not good-bye but l'hitraot!
"I am looking forward to processing everything we learned and experienced and "taking baby steps to make changes."
"I couldn't have asked for a better group of soul sisters to go with. My peaceful soul and desire to continue to grow spiritually is a result of your guidance, love, and support! I am so lucky."
Check back for more updates and pics!