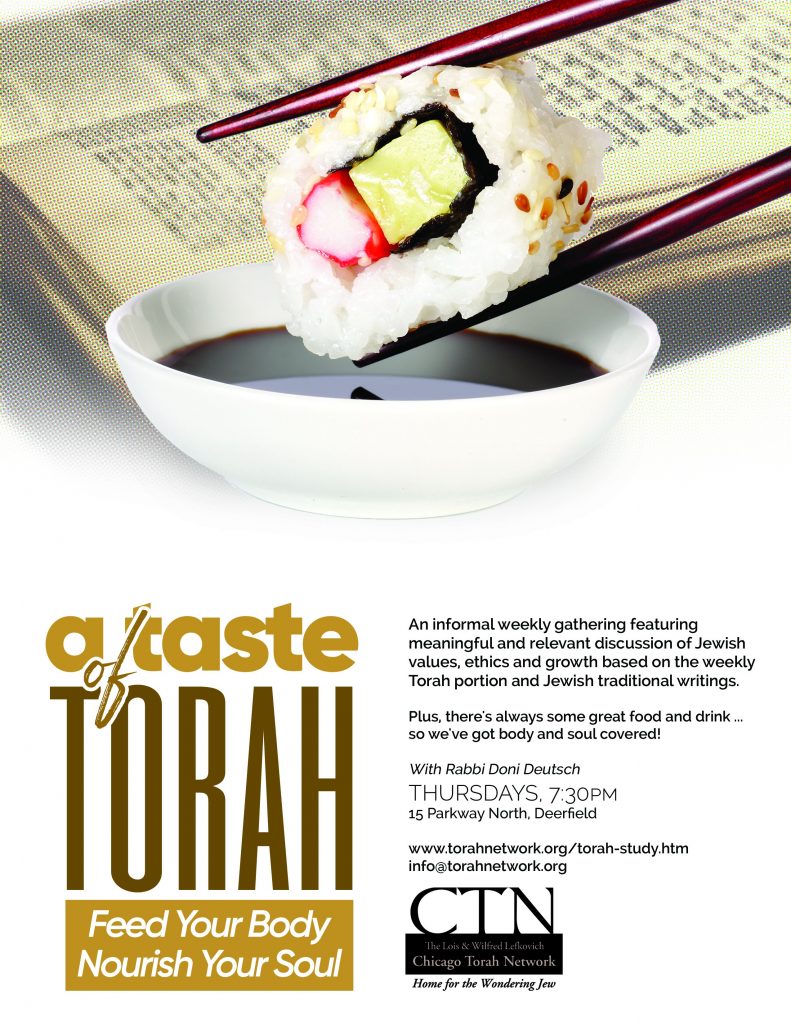 (Please email to confirm current schedule)
Join us Thursdays, 7:30 pm, at 15 Parkway North in Deerfield, for a unique weekly Torah Study session with Rabbi Doni Deutsch.
See for yourself why participants – young and old, married and single, and whether or not they have strong backgrounds in Torah study – say things like:
"Rabbi Deutsch brings such a brilliant, enthusiastic, and optimistic approach to Torah study that he gives a new spiritual strength to his students each week. The class is thoroughly uplifting and invigorating."
"He draws upon his enormous reservoir of Torah knowledge to give his students a new lesson, a different emphasis, a fresh perspective… Rabbi Deutsch has the uncanny ability to connect 'now and here' with the 'then and there' …"
Together we'll explore our 3300 year-old 'best seller' and learn not just the stories and traditions, but drawing on the Talmud and centuries of Torah commentary, we will discover practical and valuable 'take-home' lessons for self-improvement and spiritual growth.
Lessons that will help us on our quest to live not only as "human beings" but as "human becomings"! Becoming better – better parents, better spouses, better friends … better people – each day.
Plus, there's always some great food and drink, so we've got body and soul covered!
Each week is a stand alone class so 'perfect attendance' is not required, and advance registration is not required. If you can let us know you are coming, great! If not, just show up!
For more information, please email us.
---
PARKING / ENTRY INSTRUCTIONS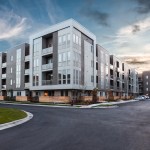 1. As you approach the main entrance of 15 Parkway North, make a left to get to the parking garage.
2. Dial 270 and press the CALL button to get the garage door opened.
3. Park on the very top floor (the roof) of the garage.
4. Follow the sign to the Guest Entrance. Dial 270 and press the CALL button to get buzzed in.
5. Take the elevator down to the first floor. Make a right to get to the lobby.
6. The class takes place in the first floor meeting room.
Sorry it's a little complicated. The good news is that the class isn't! 🙂
PLEASE NOTE: A number of participants have pointed out that the easiest and most convenient parking is actually in the lot of the office building next door – just past 15 Parkway North.
Which is a really great point!
However since that is a private lot not associated with the 15 Parkway North building, we cannot recommend your using it.