SPA DAY 2023 REGISTRATION AND SPONSORSHIPS
Please use the first form below to make your paid registration for Spa Day 2023.
In addition, we invite you to become a partner in making Spa Day 2023 our best women's conference yet. Your sponsorship will help underwrite the cost of this unique day of learning, inspiration and growth for hundreds of women of all backgrounds.
Please consider dedicating any of the conference's major features that are listed below, in honor or in memory of someone you love. Or participate by being a general Spa Day Sponsor. Either way you will feel great knowing that you helped make this wonderful day a reality!
Thank you!
Registration Form
Thank you for making your Spa Day 2023 reservation. In addition, please RSVP on Facebook using the button below. Let your friends know you are coming and help more people know about this awesome event!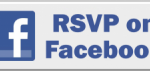 Sponsorship Form