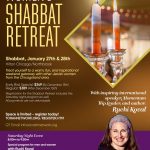 The Women's Shabbat Retreat (see the full size flyer below) – and the opportunity for an awesome recharge – is coming up on Jan 27-28th 2023!  Treat yourself to a warm, welcoming, magical weekend getaway with other Jewish women at a special Shabbat for mind, body and soul, featuring delicious catered meals, and powerful workshops and discussion groups.
For those of you who have come in the past, you know how fabulous it is.  For those of you who haven't, just picture being surrounded by the love, wisdom, and laughter of an amazing group of women, and addressing some powerful topics with our very special keynote speaker, as well as other inspiring leaders.
As many of you know, our keynote speaker, Ruchi Koval, is an absolutely favorite motivational speaker, educator, author, Momentum Trip Leader and human being!
In addition there will be a special Saturday night event for men and women (totally fine to come solo) which is free for retreat participants.
So sign up now to secure your spot and give yourself a really fun and uplifting experience with your sisters, old and new!   Please use the form below to register, and please consider paying it forward by being a Shabbat Retreat Sponsor.  Thank you!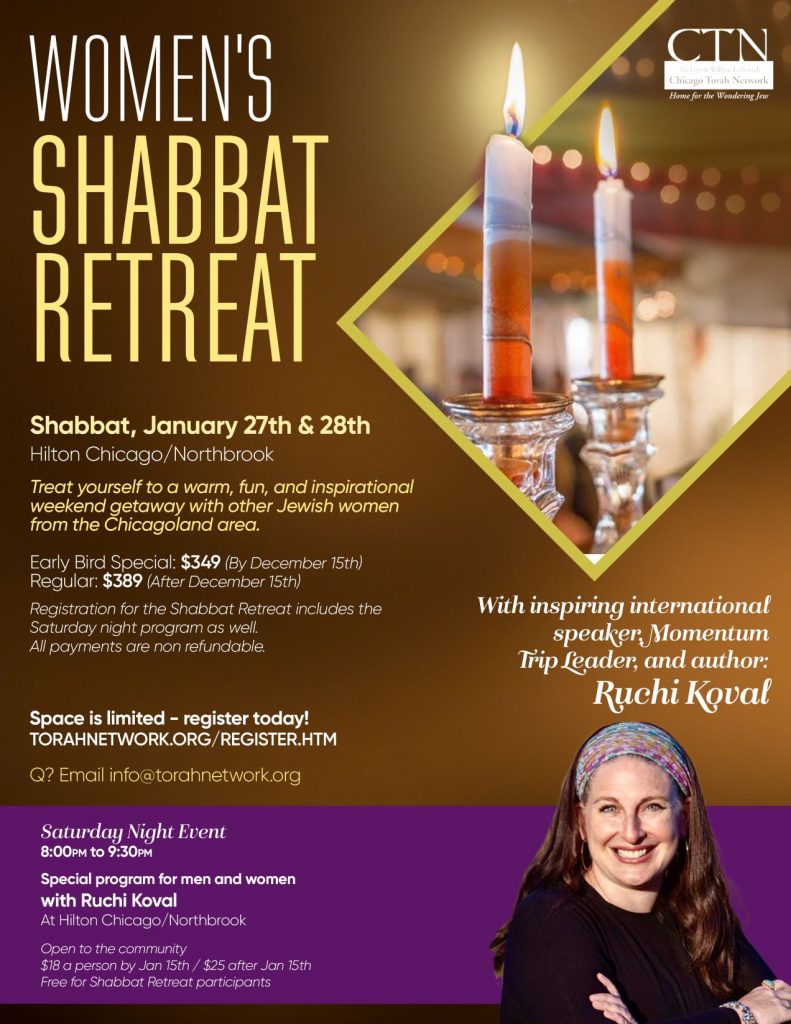 REGISTER / SPONSOR USING THE FORM BELOW
The Women's Retreat is highly subsidized. Please partner with us by being a Shabbat Retreat Sponsor and help make this weekend of inspiration, growth and sisterhood available to as many women as possible. Sponsors of $360 and above will be recognized at the Retreat.
Please click on the box below and choose your Sponsorship level.
Question? Please email us and we'll get back to you. Thank you!