This year, go home from High Holiday Services inspired. Not tired! 

CTN's popular Rabbis Moshe Katz and Doni Deutsch will help you find the joy and relevance in our 3000 year old tradition, through an informal combination of meaningful discussion and traditional prayers.  Young adults ages 12 and above are welcome and encouraged to join in the main service, which is designed with them in mind as well. Children ages 6-11 will have their own specially designed program.
This is like no other service you've ever attended. In the words of past participants, "I actually felt connected to the service, and recognized a depth that I had not found anywhere else". And "I learned more in those two hours than in all my years in Hebrew School!"
This year's High Holiday Experience is dedicated in loving memory of  Mr. Wilfred Lefkovich, Zev Velvel ben Yitzchok Isaac z"l.
Click HERE to scroll down and register. To download a PDF of the flyer, click HERE. Questions? Email us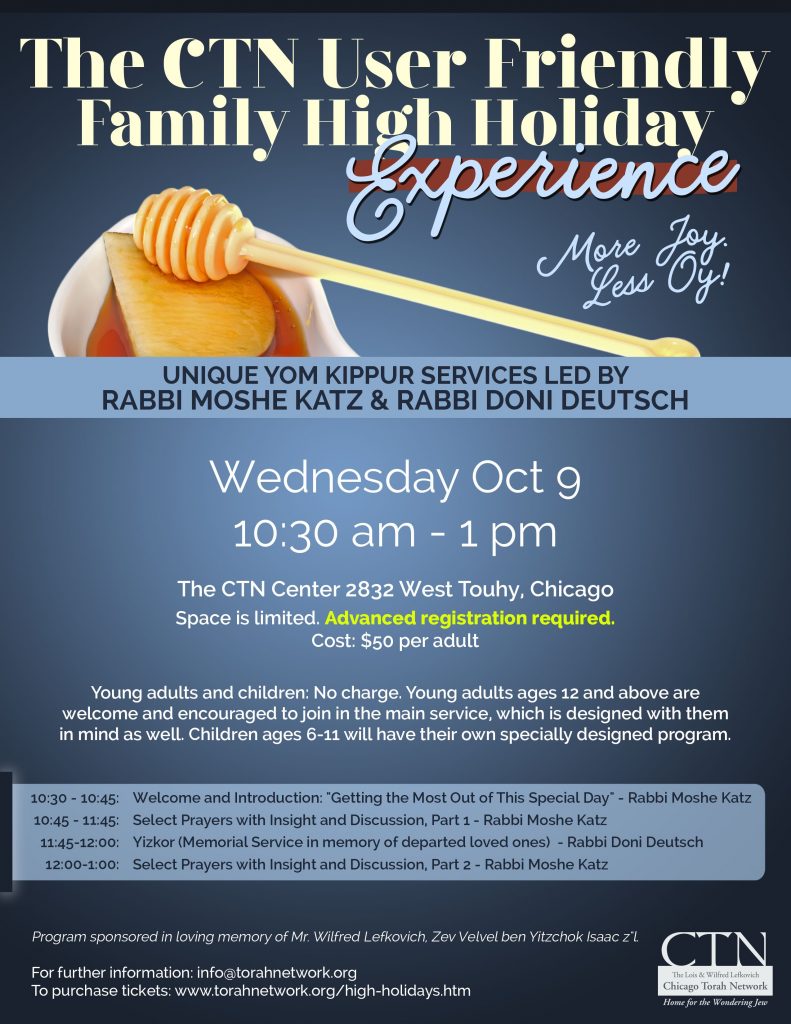 Use This Form to Register